Elizabeth Kendal has written two books.
Click on the + icons below for more information:
Elizabeth Kendal is a leading religious freedom analyst and prayer advocate on behalf of the persecuted church. Turn Back the Battle draws on her long familiarity with global trends in religious persecution. It has been forged out of a passionate interest in how Christians respond to persecution and all forms of suffering.
Over the years the author has seen God redeem suffering for the sanctification of believers, the salvation of the lost, and the glory of his Name. She has also seen mission and advocacy organisations – as well as churches and individual Christians – react in ways that hinder and hurt rather than help imperilled Christian communities.
In the latter part of the 8th century BC, when Judah was twice invaded and under existential threat, God commissioned a lone prophetic voice to speak his words into a politically charged military crisis. In Isaiah 1-39 God has provided spiritual resources and a historic precedent to help us respond rightly when under siege. In these days, as Christians world-wide face escalating persecution and existential threat, it is time to hear the message of Isaiah.
---
Review by J. Alec Motyer
Click here for review by Isaiah commentator J. Alec Motyer
---
Click here for Synopsis (in PDF format).
Click here for Table of Contents (in PDF format).
Click here for Transcript of
Elizabeth Kendal's book
launch address (in PDF format)
---
Buy the book
To purchase a copy of Turn Back the Battle signed by the author, please see the 'Purchase books here' link below.
NB: Books ordered through this website, sent within Australia include free P&H.
 Other purchasing options:
---
Commendations
You hold in your hands the fruit of many years of scholarship, wedded to the reality of present persecution. The promises of God, so desperately needed in Isaiah's time, come alive for us in these pages at a time when Christianity is marginalized, and Islam is permitted to enact its supremacist agenda. We are encouraged to learn that followers of the Lord in Isaiah's time also had to remain firm in the face of dwindling numbers and fierce opposition. Please do yourself a favor - read this book and share it with a friend!

– Erwin Lutzer, Moody Church, Chicago
Elizabeth Kendal states the persecution of the Church is 'at the gate.' She summons the Church and the individual believer to be aware of the ensuing spiritual battle. We must repent and 'trust not in horses and chariots but in the Lord Our God.' For armanents she offers faith and prayer. As a witness to the persecution of the Christ's Church and Christians in the Sudan for over nine years, I commend'Turn Back the Battle' to readers. Read it as if the Church and your spiritual life depended upon it. Heed the call to mobilize, and the declaration of victory in and through the Word of God.

– Heidi McGinness, Modern-Day Abolitionist and Director of Outreach, Christian Solidarity International, USA
In 'Turn Back the Battle' Isaiah's message comes through loud and clear. A society which does not acknowledge the laws of God will bring judgement on itself: it will decline and perish. To flourish, a nation needs authentic spiritual identity and a sense of destiny. Without these there will be increasing reliance on coercion, authoritarianism, the intolerance of the 'tolerant', and persecution of those who disagree with the godless consensus. A city can be either built on rebellion against God – Babel – or fulfil God's purposes – Jerusalem. A proper balance needs to be struck between a missionary engagement with culture and prophetic witness to the culture. Suffering for the Faith is itself prophetic and the ultimate counter-cultural criticism. The lesson to be drawn for Christian work is not to rely on compromised human institutions to bring justice and freedom to a beleaguered humanity but to rely on God alone.

– Michael Nazir-Ali, former Bishop of Rochester and Director of the Oxford Centre for Training, Research, Advocacy and Dialogue
What on earth have events in the Middle East over 2700 years ago got to do with what is ahead of us today? Everything! God hasn't changed and neither has humankind. Through careful research and analysis Elizabeth Kendal brings to life the past to unravel the present. Read and be forewarned about what may be about to happen – if we don't return to God.

– Stuart Robinson, Founding Pastor, Crossway Church
'Turn Back the Battle' will strengthen your faith. It helps us see that God is not about to surrender the lives and destiny of his people to the evil intentions of a mean and despicable humanity at war with itself.

Elizabeth Kendal puts the current awful outpouring of violence, aggression and terrorism against the Body of Christ in its biblical context. She shines the light of God's Word onto the pain, the anguish and the disdain that God's people suffer. This book will reinforce your confidence in God's commitment to liberate his people. It explains why we need to focus on him in our darkest hour. I commend it to all who seek to find reassurance of the unfailing hand of God during the current horrendous siege which is being unleashed on the global Body of Christ.

– Timothy O. Olonade, Executive Secretary and CEO, Nigeria Evangelical Missions Association
Religious freedom is one of the most urgent, pressing issues for the global human rights movement. Among those who analyse and comment on religious oppression, perhaps no one is more keenly aware of the underlying issues and root causes than Elizabeth Kendal. This outstanding study demonstrates her mastery of this subject. Her engaging writing style makes this book a must-read for anyone concerned about religious freedom today.

– Mark Albrecht, Author of the 'Restricted World Ministry Handbook' (1989), the first country-by-country study on Christian persecution
'Turn Back the Battle' is a timely antidote against the belief that more activism, more United Nations, more international legislation, more international pressure, more democracy, or Washington can substantially change the situation of persecuted Christians. Elizabeth Kendal's very readable book applies the message of Isaiah to believers today, to show that our faith must be in God alone, and our focus on obeying him before anything else. This is valuable advice and I plan to apply it to the situation of my own congregations here in Egypt.

– Jos M. Strengholt, Anglican priest in Cairo, Egypt
This book challenged my faith. I have a passion for persecuted believers and studying the book of Isaiah with an eye on today's world helped me to focus on the way forward for them and for us. It caused me to remember God's great deeds in the past and trust him for the future. It made me feel ashamed for being so easily influenced by the 'ways of the world'. It gave me hope for the future, since Jesus is Victor. 'Prayer is the highest form of advocacy' is my favourite sentence of this book. May I not just believe it but live it.

– Anneke Companjen, author of 'Hidden Sorrow, Lasting Joy' and 'Singing Through the Night', on the women of the persecuted church
What you have in your hand is powerful, provocative and essential reading for today's world. Elizabeth Kendal has written a classic. Her many years of research into the subject matter of this must-read book challenge us to not look to man for our help, but to God. 'Turn Back the Battle' is theologically sound, historically and culturally savvy, prophetically insightful and geopolitically intuitive. It is desperately needed. This is not one to put back on the shelf. Buy it, read it, live it. Now.

– Ray Wadeley, Former National Deputations Director, Voice of the Martyrs Australia
With clear spiritual insight, impressive scholarship and intellectual integrity, Elizabeth Kendal explores Isaiah's revelation of God's timeless wisdom, compassion and anguish over the suffering caused by humanity's embrace of the alluring, deceptive philosophies of the world. 'Turn Back the Battle' will inspire and empower all who value God-given freedom and yearn to see his righteousness upheld.

– Karen Bos, Christian Faith and Freedom
'Turn Back the Battle' is an outstandingly insightfulbook which exposes global threats to Christian faith, religious liberty and human rights. As the foundation of our civlisation is shaken, and the Church faces life-endangering challenges from within and without, it calls us to ask ourselves in what and in whom do we trust. It proclaims that our ultimate security rests in Christ alone. It invites readers to a radical faith in God. The message of this passionate and prophetically astute book should be heeded by all Christ's faithful witnesses in this the 21st Century.

– Albrecht Hauser, Mission Secretary and Canon of the Evangelical-Lutheran Church in Württemberg and a Trustee of the Barnabas Fund
In this careful biblical, theological, exegetical and pastoral study, Elizabeth Kendal uses the book of Isaiah to offer hope and comfort to believers the world over, especially the persecuted church. Kendal has mined Isaiah deeply to bring forth its treasures, and we all owe her our heartfelt thanks for doing so.

– Bill Muehlenberg, apologist, lecturer, writer, commentator, and CultureWatch blogger
In this superbly written book, Elizabeth Kendal shows how the wisdom of the prophet Isaiah can equip today's Christians. It serves as a wake-up call for believers tempted by the attractions of an increasingly God-less world, and Christians living under oppression will draw great inspiration from it.

– Peter Riddell, Vice-Principal (Academic), and Dean of the Centre for the Study of Islam and Other Faiths, Melbourne School of Theology
'Turn Back the Battle' accurately applies the message of Isaiah to our day. This excellent historical and theological analysis removes indifference and deception from our eyes to reveal our sins and the state of our global society. It is a call to do something compassionate, to 'suffer-with' those in need. But primarily it is a call to faith, as only God can provide the help needed. Kendal is honest, faithful and qualified in what she writes. For the last five years we have personally witnessed severe persecution against the church in Jos, Nigeria. We have looked to God daily for answers and have seen his church greatly strengthened and many come to know Jesus. We applaud the exceptional prophetic call in 'Turn Back the Battle'. This is a radical message, calling us to radical trust, the only response worthy of the gift of Christ who died and rose for us.

– Kent Hodge, Christian Faith Institute, Jos, Nigeria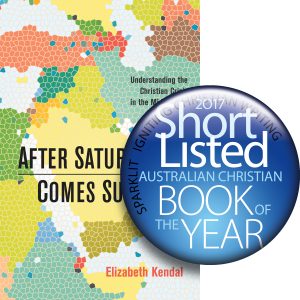 The post-Christian West is in decline, revived Islam is on the rise, and Mesopotamia (Syria-Iraq), the cradle of civilization, has become ground zero in a battle for civilization.
Despised as infidels (unbelievers) and kafir (unclean), Mesopotamia's indigenous Christian peoples are targeted by fundamentalist Muslims and jihadists for subjugation, exploitation, and elimination.
Pushed deep into the fog of war, buried under a mountain of propaganda, and rendered invisible by a shroud of silence, they are betrayed and abandoned by the West's "progressive" political, academic, and media elites who cling to utopian fantasies about Islam while nurturing deep-seated hostility towards Christianity.
If they are to survive as a people in their historic homeland, the Christians of Mesopotamia will need all the help they can get. If Western civilization is to survive, then we had better start seeing, hearing, and believing the Christians of the Middle East, for their plight prefigures our own.
Buy the book
To purchase a copy of After Saturday Comes Sunday signed by the author, please see the 'Purchase books here' link below.
NB: Books ordered through this website, sent within Australia, include free P&H.
Other purchasing options include:
from the publisher  
  (USA)
... and all good Christian bookstores.
Amazon also offers an e-book for Kindle.
---
Commendations
In her latest book, Elizabeth Kendal open the eyes of her readers in compelling fashion to the tragedy that has befallen Middle Eastern Christians. Her extensive experience as a religious liberty analyst has informed this work, which is at once an insightful survey of past historical and political events, and a call to action on behalf of persecuted Christians. No reader could fail to be moved by this power study.

– Peter Riddell, Vice Principal, Melbourne School of Theology

Anyone concerned with the atrocities inflicted upon minority Christians in the Middle-East today will treasure this book. Kendal confronts the readers with a current reality that cannot be avoided. A very pertinent and timely book.

– His Grace Bishop Anba Suriel, Coptic Orthodox Bishop, Diocese of Melbourne and Affiliated Regions; Dean of St Athanasius Coptic Orthodox Theological College, Melbourne

In 'After Saturday Comes Sunday', Kendal gives us a penetrating insight into a world that hides behind a cloak of religious righteousness. In other words, after the Jews come the Christians. This book profoundly resonates with the Assyrian Christians of the Middle East that have suffered and continue to suffer greatly. Elizabeth Kendal has unveiled the truth.

– Hermiz Shahen, Deputy Secretary General, Assyrian Universal Alliance, Australia

Kendal's book is a godsend to anyone who is at a loss to understand what lies behind the suffering in the Middle East. Drawing on authoritative voices from the region, her clear-eyed analysis untangles the conflicts with the heart and insight of a prophet. She give a sobering account of the West's complicity in the atrocities – and what we can do to bring healing in a crisis as appalling as the indifference to it.

– Jeff M. Sellers, Editor, Persecution News Service, Morning Star News
---
Understanding the Christian Crisis in the Middle East
Some ninety years of Western hegemony in Mesopotamia has come to an end. Having overturned the balance power dynamic that existed through much of the 20th century, the West is now in the process of departing the arena.
Struggling for hegemony in Mesopotamia are, the region's
3 imperial powers: Turkey, Iran, and Saudi Arabia;
2 principle Islamic sects: the Sunnis versus the Shi'ites;
2 Political Axes: the north-south, Turkey-Arab Sunni Axis versus the east-west, Iran-led, Shia-dominated, Shia Axis or Axis of Resistance (comprising Tehran, Baghdad and Damascus, along with Lebanon's Hezballah and other "resistance" groups such as Hamas).
The struggle for hegemony will be furious. Though Shi'ites comprise only around 10 percent of Muslims worldwide (Sunni Islam having been spread by nomadic peoples), in the Middle East they comprise 50 percent. More critically, in the lands around the oil and gas rich Persian Gulf (includes Saudi Arabia's Eastern Province), Shi'ites comprise around 80 percent. The stakes are HIGH indeed!
The rise of the "Shia Crescent" (enabled in 2003; consolidated by 2005) has had an enormous impact oil and gas pipeline politics. For example: in 2009 Damascus rejected a proposal to have a Qatar-Turkey pipeline traverse its territory, thereby stifling Sunni efforts to sell gas to Europe. Then, in 2010, Damascus accepted a proposal for an Iran-Iraq-Syria pipeline. Consequently, should Europe want gas from the Persian Gulf (which it does), it will have to do busine$$ with Axis of Resistance leader Iran.
Can anyone think of a better reason for the US-NATO-Turkey-Arab Sunni Axis to covet regime change in Damascus?
Meanwhile, NATO-member Turkey, Axis of Resistance leader Iran, and US-allied Saudi Arabia are fighting for more than hegemony in fertile, oil-rich Mesopotamia or even the whole Middle East. Along with al-Qaeda and Islamic State, these actors are fighting for hegemony over Muslims: for the right to claim leadership of the Muslim Ummah (nation). And while Islamic terrorist organizations feign strength and independence, they are, in reality just proxies, totally dependent on state-backing.
None will accept the pacification of Mesopotamia until their interests have been secured.
In the eye of the storm; in the buffer zone between the region's three imperialistic powers; on the sectarian fault-line between the region's two principle Islamic sects; at the flashpoint where the two political axes intersect, is the ancient Christian heartland of Mesopotamia ("the land between two rivers"). This "Fertile Crescent of minorities" is where the disciples of Jesus were first called Christians, and where the first Christian denomination (the Assyrian Church of the East) was established. It is from where the Gospel spread west into Europe and east into Persia and China, and to where persecuted "early church" Christians once fled for refuge.
As the great powers struggle for supremacy, Mesopotamia's minorities are being targeted for elimination. Under cover of conflict, Mesopotamia's indigenous Christians are being both crushed underfoot and swept out of the arena under along with all evidence that they ever existed, by Muslims shouting "Allahu Akbar" (Allah is greater) and "Ba'd as-sabt biji yom al-ahad" (After Saturday comes Sunday [meaning: first the Jews, then the Christians]).
Yes, after centuries of decline and decades of weakness, Islam is back, and back with a vengeance, which means the sword is back above the necks not only of Christians but of all who will not yield; all who dare stand in the way of Islam's success.
Betrayed and Abandoned
Facing displacement, exile, death and genocide, Middle Eastern Christians have been shocked and devastated to find themselves betrayed and abandoned by the West. They had not realized how post-Christian and neo-Marxist the West has become. No longer guided by the Bible, Western values are now determined by moral and cultural relativism. Today, most Western elites believe God does not exist, humanity is inherently good, and the problems of the world are caused not by "sin" (an out-dated, offensive, and politically-incorrect concept) but by economic hardship caused, more often than not, by Western imperialism and other "Christian" crimes. These elites—who control the narrative through their domination of academia, media, politics, and entertainment—arrogantly insist that Christians should evolve or perish, much like the dinosaurs to which they so derisively liken them. No wonder existentially imperilled Christians attract little sympathy.
The only thing hurting the church more than the violence is the Christian exodus. Compelled by faith, hope and love, Middle Eastern church leaders and religious workers—men  and women, priests, nuns, pastors and lay workers—are  staying, refusing to abandon the remnant.
Though some people insist that the Christian crisis in the Middle East is unprecedented, it is not!  To the contrary, it is as if we have returned to the 19th Century—to those bloody days before World War One, before the break-up of the Ottoman Empire, before the abolition of the Caliphate in 1924. None of this is unprecedented. None of it!
What is unprecedented however, is our ability to respond. For with today's information and communication technologies, churches and individuals can be aware of a crisis taking place on the other side of the world, often as it unfolds, and respond immediately, for the saving of many lives.
Yes! It is possible that Christians and Christianity could be eliminated from the Middle East.
And the only thing necessary for this to be achieved is that we do nothing.
"Silence in the face of evil is itself evil: God will not hold us guiltless.
Not to speak is to speak. Not to act is to act."
(Quote attributed to Dietrich Bonhoeffer)
"Truly, I say to you, as you did it to one of the least
of these my brothers, you did it to me."
And "Truly, I say to you, as you did not do it
to one of the least of these,
you did not do it to me."
(Jesus; from Matthew 25:31-46 ESV)
---
Map
Click here to download a map in PDF format: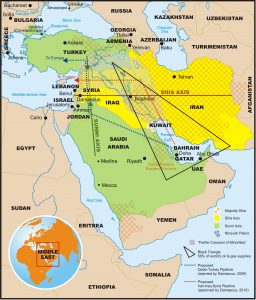 Purchase Books Here
You can purchase signed copies of Elizabeth Kendal's books below, using Paypal.
All costs are in Australian dollars (AUD).
Postage/handling is free within Australia only.